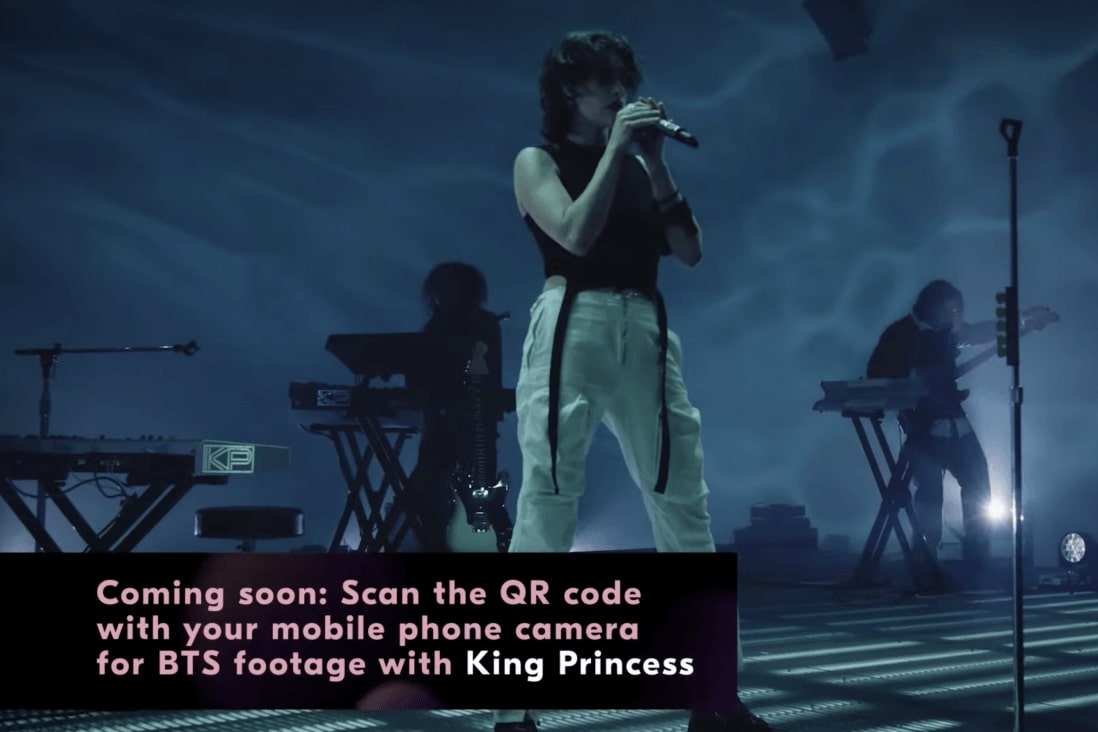 AR AND TALENT MADE EASY FOR YOUR LIVE DIGITAL EXPERIENCES
Andrew Beranbom | 4.1.21
There are a few things we know about how COVID affected in-person consumer events.
They largely went digital.
Live digital experiences have become an integral part of brand marketing. This won't change post-pandemic.
Digital can't always make up for the in-person experience. (The New York Times recently headlined a piece: "I miss being part of an audience." I feel it, too.)
But it sure can innovate its way to creating direct connections between brands and fans.
We're focused on number four: creating connections. Our latest effort is integrating AR capabilities into client livestream events. You don't have to lift a finger except for the one that you use to scan the QR codes.
Imagine you're watching a live digital Grubhub event on your computer featuring performances and Q&As by Grammy-winner Megan Thee Stallion, King Princess, and Noah Cyrus. A QR code pops up. You scan it with your phone, and it reveals added benefits and second-screen experiences including: a meet-and-greet with the artists, exclusive behind the scenes, and Grubhub discounts and gift cards.
The more you watch, the bigger the benefits, and the more immersed you feel in the performance and the brand. It's all about increasing the potential for fan engagement as the concert unfolds.
The audience walks away individually recognized, even during an event targeting many. They'll talk about their experiences, cash in your offers, and come back next time — with friends — because you set the bar high.
Now, consider the applications across industries. In culinary, you can have a personalized AR experience allowing audiences to create their own guacamole recipe while hosting a taco night chef livestream showdown. In travel, you can compare beaches in the U.S., Vietnam, and Spain simultaneously while offering airline deals to the destinations. Across all, you can incorporate a philanthropic component to encourage audiences to interact and do good.
Remember that Megan Thee Stallion event? It happened on March 26 as a Women's History Month celebration. We handled it soup-to-nuts — from talent curation and management to event production, AR experience, digital marketing, analytics, and more — on behalf of Grubhub's Sound Bites series. Sound Bites has evolved from a hybrid in-person/digital platform to full-on digital since the start of the pandemic. We're on our 10th episode with them.
Within the first 48 hours following the livestream, over 10 million viewers engaged with the content while driving over 160k interactions from the QR's scan engagement. That means GrubHub is donating $100,000 to World Central Kitchen, too. The event was trending on Tik Tok and Noah Cyrus' stream hit over 20,000 concurrent views on the platform.
Watch the full GrubHub Sound Bites experience here.