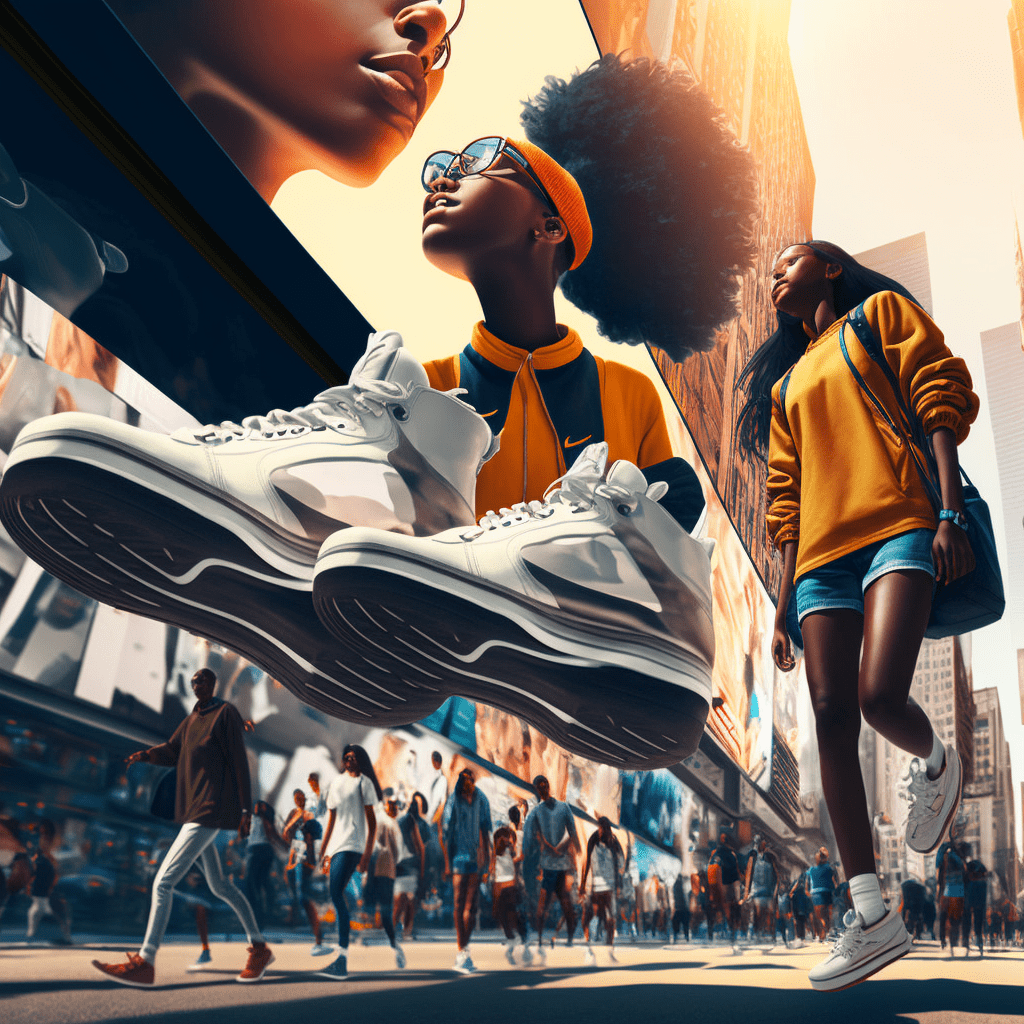 RETAIL MARKETING'S WINNING EQUATION: IRL + IVL + AR
David Clevinger | 1.30.23
As we move into 2023, augmented reality (AR) seems poised to become mainstream, with at least one research report putting the total AR market at US$36B by 2026 (source). The tools to create AR are proliferating, and the biggest tech companies and brand marketers are placing big bets on AR experiences. While we stand at the brink of this AR revolution, the question remains: how will this technology change the way we interact with the world, and more importantly, with each other?
We are eagerly observing, and participating in, the tremendous impact AR will have on merchandising on and offline. Shopify found that 38% of marketers had already used AR in 2022 (source), up 15% from 2017. We already know that brands that leverage hybrid events are creating greater degrees of engagement and AR elements will no doubt bolster campaigns even further, both IRL and IVL, throughout the path to purchase. A survey conducted by Google found that 66% of consumers are interested in using AR for help when shopping (source).
So what exactly does this look like? Here are a few of the ways AR is showing up, or moving towards, in real world consumer experiences:
Virtual Try-Ons
Clothing brands are using AR to close an important loop with consumers. Seeing a celebrity or influencer wearing the latest trend-setting hoodie on a billboard or in a video, fashion show or hybrid concert performance, etc. gives consumers an easy way to express purchase intent through a virtual try-on via QR codes, for example. Consumers simply use their smartphones to see how a piece of clothing would look on them without ever having to visit a store. This is especially beneficial for online shoppers who may be hesitant to buy clothing without first trying it on in some fashion.
Interactive Packaging
One of the most thrilling applications of AR-driven merchandise is creating interactive packaging that elevates the consumer experience. A craft beverage company is using AR to create a virtual experience that allows customers to learn more about the ingredients and production process of their products. This will help customers feel more connected to the brand and more inclined to purchase the product — but why stop there? Beverage brands can enable new kinds of content associated with their physical products to drive more sales. Imagine adding an AR element to an existing campaign where the consumer can invoke an AR layer in-store, receive a discount code for that product while shopping, then unlock a virtual game or concert as a reward for completing the purchase. BACARDÍ, for example, used retail activations to launch a carnival mini-game in AR to bolster the launch of its ready-to-drink line (source).
Virtual Product Demos
Consumer electronic companies, especially gaming peripheral makers, are benefiting from AR by crafting virtual product demonstrations during livestream product launches. Imagine giving viewers the ability to see how a new smartphone would look in their hand, or headphones on their head, during the launch event itself, giving the viewer a more personal and engaging experience with the product. This can be especially potent if you're giving the consumer a one-tap option to enter the checkout process from the AR layer itself.
Moving Forward
AR experiences, in the context of brand building, are yet another marketing layer that offers consumers a way to feel more connected, aligned and comfortable with brands and their core products and/or services. We've built First Tube around the high-engagement and high-impact paradigm of hybrid events, and we're building the next generation of those immersive experiences with AR as a key experience layer to ensure our content is dynamic and results-driven.
How will this technology change the way your industry operates? Will it disrupt traditional business models, or will it simply enhance them? As AR continues to evolve, it's a question worth considering for any industry looking to stay ahead of the curve.