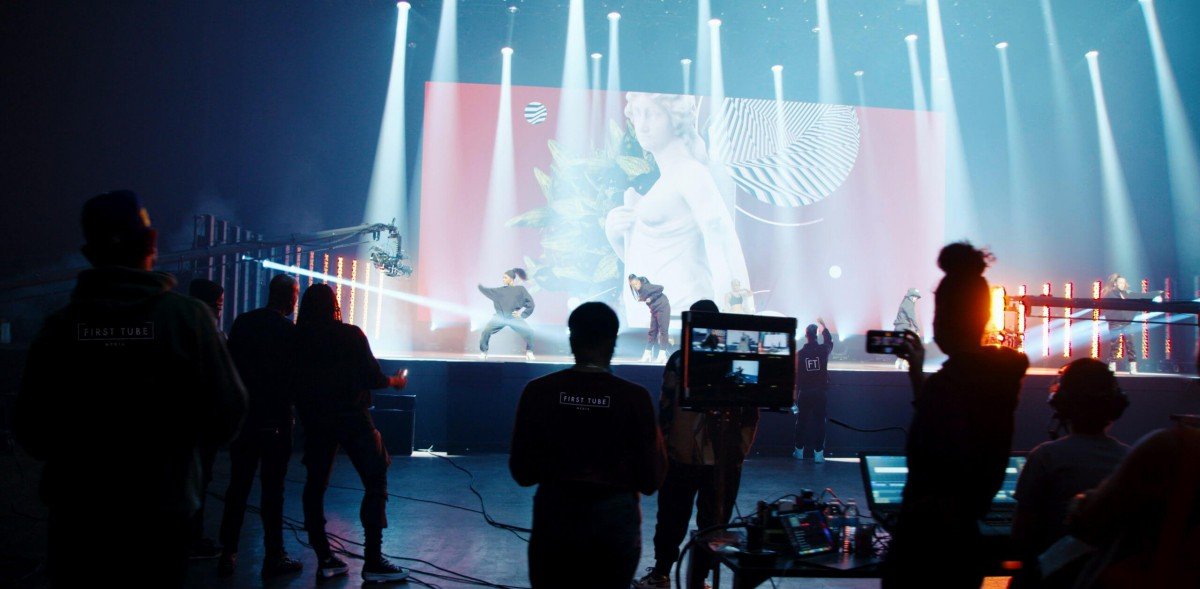 SEVEN PRE-TO-POST STRATEGIES FOR ATTENTION-GETTING LIVESTREAM EVENTS
Andrew Beranbom | 11.10.20
A significant number of in-person consumer events shifted to digital when COVID hit. After all, brand marketers still have new products to launch and revenue goals to hit. And all signs point to the fact that premium livestream events will have a long lifespan after COVID is long gone.
But clicking "go live" doesn't mean automatic success. Like in-person, digital consumer events require a robust group of talent, production, promotion, tech, marketing, legal, creative, and analytics teams to get them right.
Keep these seven pre-to-post strategies in mind to ensure your digital events look good and get noticed and shared at scale by your target audience.
Respect your audience's time. Live content asks a lot of people. "Stop what you're doing. Watch me now," it would say. As the creator, you need to deliver what I call "destination level" content. Make it worth their time and attention. Your event is up against millions of other live and on-demand options. Understand your target audience's mindset and behaviors, ask yourself what would make them care and come, and plan accordingly.
Consider talent-led content. One way to get them to care and come is by securing the right talent. The good news is that the term talent has stretched far and wide. Fans used to love teams; now, they love athletes. Reality TV and social media created niche celebrities for all sorts of audiences. There is that special someone that makes perfect sense for your brand. The skills come in identifying and negotiating rights with that special someone so that they work toward your goals.
Act like a studio promoting its new release. Studio marketers traditionally drip news and features about their upcoming releases to the audiences most likely to watch. Treat your content the same way. Use digital marketing to find the audience online, serve them trailers and other shoulder content, engage them via social, and keep the momentum going afterward with soundbites, sizzles, and more. The goal is to maximize tune-in and conversation through scaled and targeted audiences.
Think big…and small. You could go blockbuster if your audience wants to experience something they've never seen before. We've done it when we orchestrated Grammy Award-nominated ZHU performing live from a train in Montana as part of "Tito's Made to Order" festival. Or you could go small if your audience craves exclusivity. We deliver this for Mastercard as part of its Priceless program, with VIP experiences including Camila Cabello unplugged from her home and a behind-the-scenes tour of Wrigley field. The right decision is the one that aligns with your audience's values.
Streamline your process. Raise your hand if you've ever put on an event with 10+ partner agencies managing 10+ timelines and fuzzy delineations on who handles what? End that torture now. Pick a partner that owns the live stream platform and also is experienced in all aspects of event production and digital marketing. It'll save you time, frustration, and money.
Use digital live events as a performance marketing tool. There's an adrenaline rush tied to digital live events. A big source of that rush is the immediacy of results. First Tube Media's proprietary analytics platform works across platforms and channels — and across the funnel from Audience Identification, Engagement, Actions, and ROI — so that brand marketers can respond quickly and strategically. And the data and audiences collected are all yours.
Be Consistent. You did it. You drove excitement, conversation, and tune in. Now, don't lose the momentum for your brand. Adapt what didn't work and build on what did. Move from a one-off to episodic programming. If you thrilled your audience, you've opened the door for future engagements with them. But if you wait too long, the halo effect from what you pulled off could wear off.