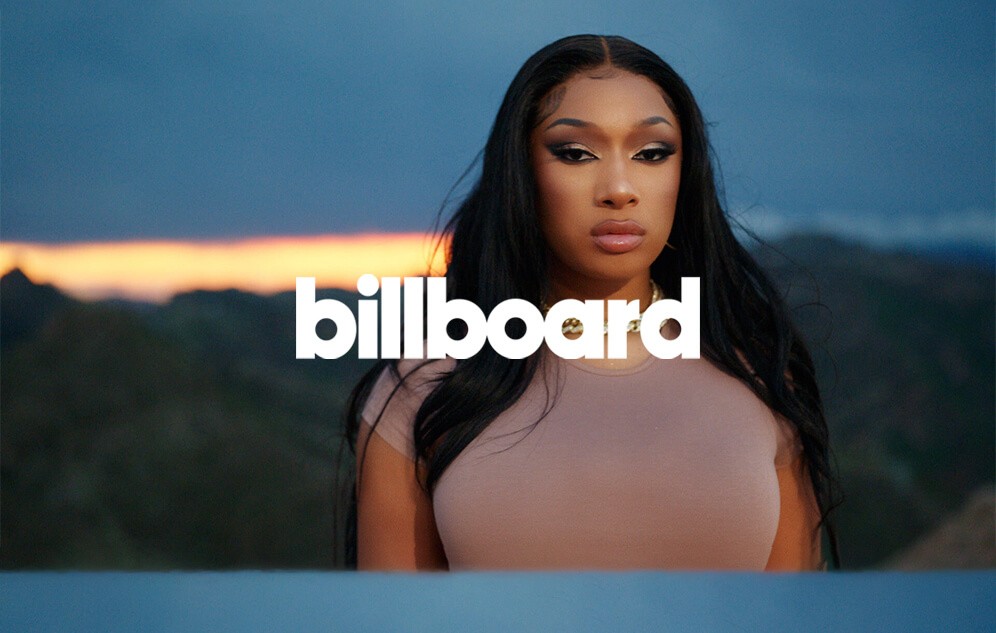 Megan Thee Stallion, Noah Cyrus and King Princess Take Over GrubHub Sound Bites Interactive Concert
Bianca Gracie 3.29.21 | Link to Article
Noah Cyrus, King Princess and Megan Thee Stallion came together for GrubHub Sound Bites's first-ever immersive AR livestream concert. The free event, which virtually took place on March 26, honored Women's History Month and World Central Kitchen.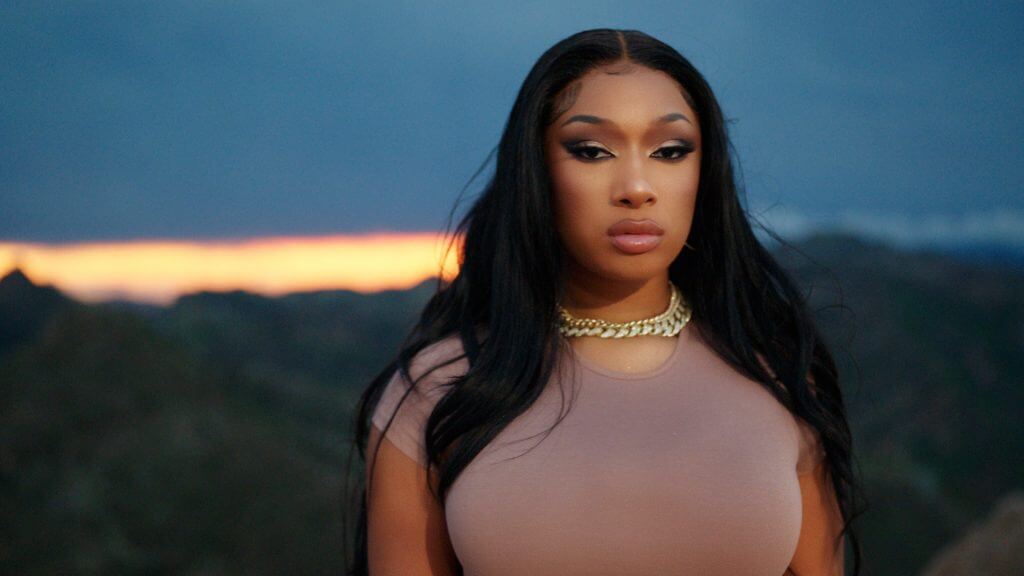 Noah Cyrus, King Princess and Megan Thee Stallion came together for GrubHub Sound Bites's first-ever immersive AR livestream concert. The free event, which virtually took place on March 26, honored Women's History Month and World Central Kitchen.
GrubHub Sound Bites is already a popular series, previously hosting artists like Charli XCX, SHAED, 24kGoldn, SAINt JHN, and Anderson .Paak and The Soul Rebels. What made this show special was the addition of augmented reality (AR), courtesy of First Tube Media, a branded live content innovation platform. First Tube Media — which has also been powering the Sound Bites series with a turnkey approach including talent and artist curation, production, cinematography, streaming and digital marketing since before the pandemic — partnered with Imagine AR to bring augmented reality to the show, strategically positioning QR codes with perks throughout to give fans a personalized experience while watching at home.
The powerhouse lineup of female artists on the bill strives to empower women while putting a refreshing spin on their respective genres. First up was Noah Cyrus, who brought Old Hollywood glamour to the stage with an emerald-green faux fur coat that matched her stiletto nails, crystal eyeliner and earrings. The pop star opened the concert with impassioned renditions of fan favorites, beginning with "Ghost," the opener of last May's The End of Everything EP, as she sauntered down a silver-leafed staircase. Cyrus' set included the vivacious "Live or Die," a tender rendition of "Young & Sad," a stripped-down version of "All Three," accompanied by her guitarist, and "July," showcasing the effortless talent embedded in her family's DNA.
King Princess, who is quickly becoming a queer icon for her generation, brought explosive energy to the stage, opening with a special segment called "GrubHub Tasty Track." Fans watched as she created a beat from the sounds of soda cans, ice-filled plastic cups filled with ice, pounding fruit and finger snaps. From there, King Princess ran from her studio to the stage where she was joined by her band and delivered a set backlit by various shades of seafoam green, fuchsia, pale blue and beige. She was in her element, providing a funky version of 2018's "Pussy Is God," delivering an acoustic version of "Homegirl," and seduced viewers with "Prophet," (both from 2019 debut album Cheap Queen), and jamming to 2020's "Only Time Makes It Human."
Lastly was Megan Thee Stallion, who brought her signature Hot Girl vibes to the livestream. As a GrubHub driver delivered her food to an impressively large mansion, she recreated her 2018 "Freak Nasty" video dancing in the kitchen. Megan's set was a journey through her thriving career that featured songs from mixtapes like Tina Snow, Fever and Suga, as well her 2020 debut album Good News. The rapper delivered flirty choreography for "Work That," highlighted her Hottie dancers for "Cry Baby," showcased explicit moves for "Movie," went sassy on the 2x Grammy-winning "Savage," remix and twerked along to "Body," as the sun set behind the mansion's main stage.
The concert also doubled as a charitable cause, benefiting World Central Kitchen — a non-profit organization founded by celebrity chef José Andrés in 2010, which uses the power of food to support local chefs in order to strengthen communities and the economy. For every QR code scanned during the live stream, GrubHub plans to donate $1 (up to $100,000) to World Central Kitchen, fueling restaurant businesses that have been impacted by the ongoing pandemic.
Along with the performances, the artists sat down for a live Q&A with questions gathered from YouTube, Facebook and Twitter. Highlights included Cyrus revealing her favorite fast-food purchase (Chick-fil-A's chicken nuggets) and go-to Legend of Zelda video game (The Wind Waker and Breath of the Wild), King Princess' gay icon (Lady Gaga) and dream collaboration (Cher), and Megan's favorite cheat meal (lemon pepper wings) and current hobby (fishing).
As part of the AR experience, fans were encouraged to scan customized QR codes that appeared throughout the show to receive special discounts and perks. Those included a chance to win a meet-and-greet with each artist, seeing behind-the-scenes footage, winning a $5 perk to place orders and chances to win a GrubHub gift card. Within the first 48 hours following the livestream, over 10 million viewers have engaged with the content while driving over 160k interactions from the QR's scan engagement.
"As we push the limits of live digital experiences, incorporating augmented reality levels up what is possible for brands, and transforms how they can interact and connect with their audience," First Tube Media CEO and Founder, Andrew Beranbom, explained. "We are constantly looking for new immersive offerings that bring the most innovative technology on the market to our events so that our partners can benefit in a meaningful and results-driven way and that's exactly what AR is going to do."
Women's History Month may be coming to a close, but artists like these prove that the celebration deserves to continue all year round. Be sure to watch the full GrubHub Sound Bites interactive concert above.