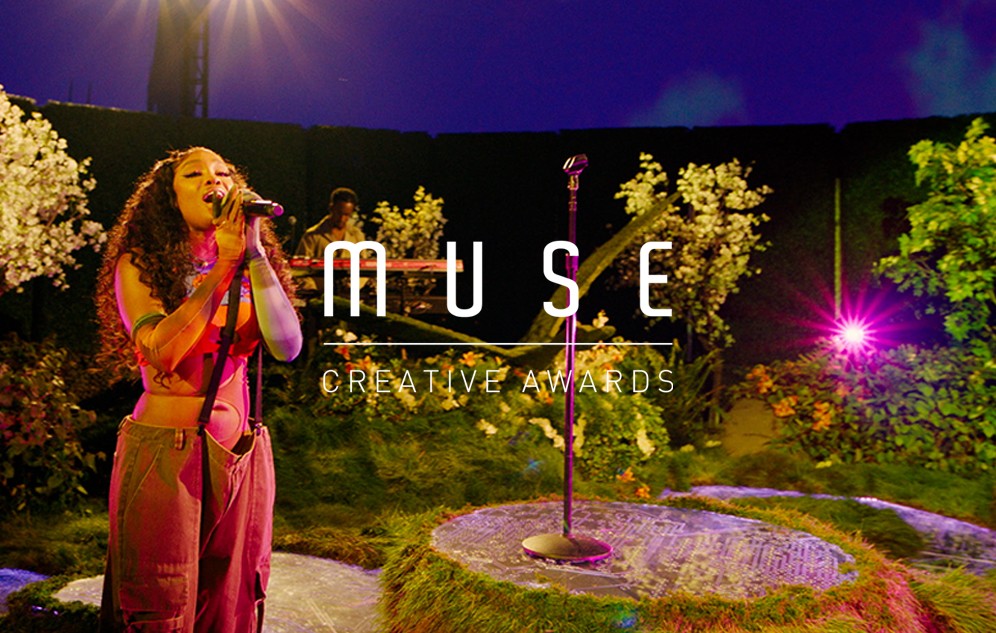 "In Bloom: Imagined by SZA" Selected as a Platinum Winner at the 2022 MUSE Creative Awards
By Muse Creative Awards 4.6.21 | Link to Award
"In Bloom: Imagined by SZA" was selected as a Platinum Winner for the MUSE Creative Awards 2022, under the category Experiential & Immersive – Launch Event! This marks First Tube's second win in a row after their episodic brand-owned series "Grubhub: Sound Bites" was selected as a Platinum Winner in 2021. This achievement further positions First Tube as a leader in live digital experiences.
Alcohol-brand launches are traditionally a celebratory affair that brings people together for a good time. However, COVID-19 tested experiential marketers to create value and build trust while engaging consumers virtually. Grey Goose was challenged to create an entirely different experience for the product launch of Grey Goose Essences, the all-new line of low-calorie vodkas infused with real fruit and botanical essences.
Heading to the challenge, First Tube and Nike Communications were tasked with putting together an immersive, one-of-a-kind virtual music experience that would provide customers with something new, engaging, and different during the COVID-19 pandemic. For the launch of a spirit that embodies lively and distinctive flavor expressions, Grey Goose knew they had to partner with someone just as vibrant and innovative to take fans on a journey through unparalleled music.
To accomplish this, they tapped multi-platinum recording artist SZA, where she served as a Creative Consultant, lending her bold and expressive artistry to "In Bloom", a one-of-a-kind virtual music experience where she performed new music from her sophomore album live for the first time. The global event was streamed on brand and artist channels and filmed at Wisdome, an immersive art and music dome park in Los Angeles. Utilizing innovative production methods, the one-night-only performance was imagined to embody the extraordinary nature and exuberant taste of Essences.
First Tube's innovative technology and production merged virtual and live-action set pieces to embody the iconic vodka brand's new line, bringing viewers across the globe a sweet, refreshing treat from SZA and Grey Goose. The goal of 'In Bloom' was to create an immersive experience for the Grey Goose Essences product launch by leveraging celebrity talent and top-tier influencers to generate mass awareness, cultural relevance, and excitement for the new line. The goal of partnering with SZA as a Creative Consultant was to capture this powerful and celebratory cultural movement using immersive visuals and effects to envelop audiences in the story of life in bloom, evoking a playful and refreshing feeling inspired by Grey Goose's advertising. The multi-sensory experience is intended to showcase what it means to truly flourish.
Watch the event here!