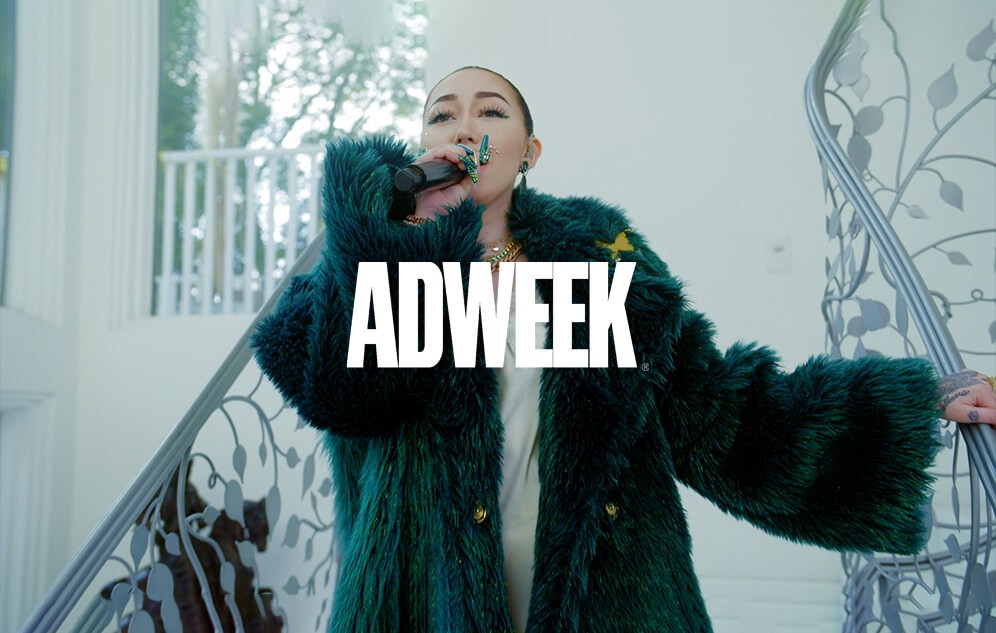 Grubhub's Use of AR for Virtual Concert Series Is Intended as Community Building Tool
David Kaplan 3.18.21 | Link to Article
Will augmented reality continue to be relevant for 'live' events?
As the end of lockdown life appears to be winding down in the face or ramped up vaccinations in the U.S., food delivery platform Grubhub is hosting a virtual concert series. It offers a test for how marketers manage this current phase of life under Covid-19. And it could influence the use of AR/VR programs going forward.
The pandemic lockdowns of the past year turned augmented reality and virtual reality into essential bridges for brands to connect experiential marketing to consumers staying socially distant at home. Grubhub has tapped First Tube Media, a branded live content marketing platform, and Imagine AR to bring augmented reality to its exclusive livestream programs. The new AR capabilities will premiere at Grubhub Sound Bites' next episode, featuring Grammy winner Megan Thee Stallion, along with King Princess and Noah Cyrus, on March 26 to celebrate Women's History Month.
"As we push the limits of live digital experiences, incorporating augmented reality levels up what is possible for brands, and transforms how they can interact and connect with their audience," said First Tube Media CEO and founder Andrew Beranbom. "We are constantly looking for new immersive offerings that bring the most innovative technology on the market to our events so that our partners can benefit in a meaningful and results-driven way and that's exactly what AR is going to do."
Through this "second screen immersion," as First Tube Media calls it, brands have the chance to build a community. Brands can also increase viewer engagement by providing access to exclusive features and experiences delivered straight to the viewers' mobile phone.
"We have been innovating in the AR space for ten years, and we're extremely excited to partner with First Tube Media to bring this technology to the live digital experience and event space where people are craving new ways to interact with the content especially during a time that in-person has been off the table," said Alen Paul Silverrstieen, President and CEO of ImagineAR.
To entice viewers to stick around, there's the promise of behind-the-scenes AR experiences to access as they watch live concert on their television, computer or other connected screen. Users can simply scan a QR code provided during the event where they can gain access to perks including: backstage access, the opportunity to engage with animation, among other exciting benefits directly on their phone.
It's the kind of thing that could even work in a live setting, such as during sets as fans wait for an encore. But for the moment, Grubhub said it's been getting clear lift from digital-only events and it will continue to build on that appeal.
"We have been working with First Tube Media since before the pandemic hit, and when it did, their partnership helped us navigate and lean into fully digital live experiences. We're thrilled to once again be among the first companies to embrace new technologies like AR to provide our customers with the most cutting-edge immersive events and rewards to enhance their at-home food delivery experiences," said Jessica Burns, vp of brand marketing and creative at Grubhub. "With an event like the upcoming Sound Bites with three incredible women performers that all represent forward-thinking pioneers in their field, it's also an exciting way to celebrate Women's History Month."