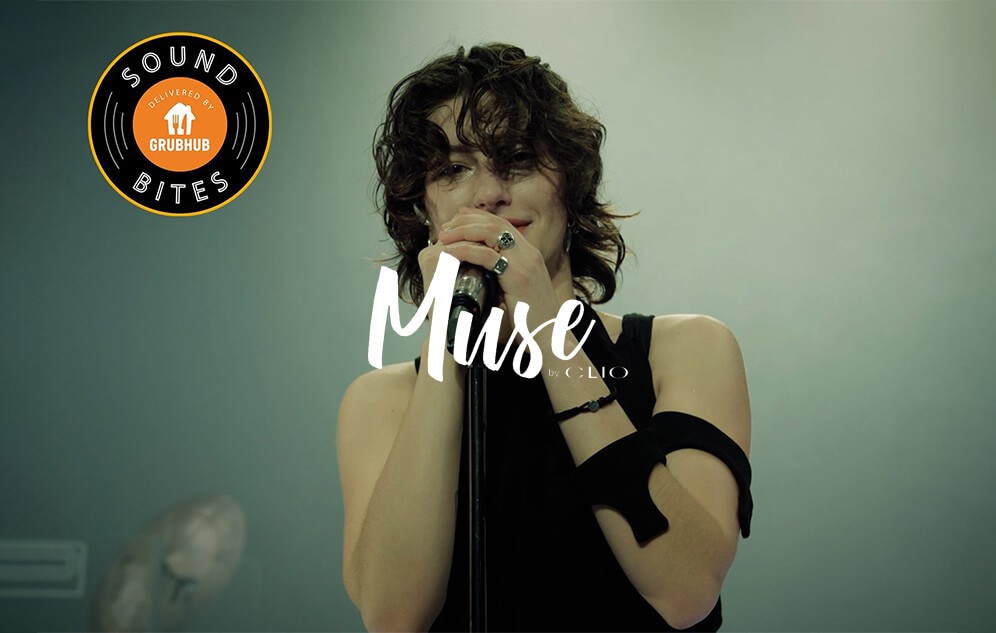 Future-Proofing Brands Through Music
5 Trends That Are Paving the Way
Joe Belliotti and Rebecca Jolly 7.20.21 | Link to Article
It's obvious by now the Covid-19 lockdowns impacted just about everything across our personal and professional lives. As marketers and brand builders, this time provided a valuable opportunity to think and act differently about how we connect with our audiences and build relationships in new ways.
One unexpected shift is how these new ways of thinking would positively impact the ways brands leverage music and sound. We have identified five high-level trends in music, sound and brands. As we did this, we strived to avoid any fads that would fade as we move into the new normal and focused instead on lasting trends that will help brands develop a competitive advantage, not only today but in the months and years to come.
Live Will be a Hybrid of IRL and Digital.
In the earliest days of the lockdown, DJ Nice, Erykah Badu, Chris Martin and a host of other artists jumped on their Instagram accounts to stay connected to fans. Big events from Global Citizen, Beatport and iHeart Media adopted virtual formats to raise money for those impacted. As the lockdown drew on, artists found unique ways (some good, some bad—who can forget the misjudged celebrity rendition of "Imagine"?) to use live streaming as a way to entertain as well as earn back some of the revenue losses from the cancellation of live touring.
As brands began to explore this space as a way to connect to their audiences in lieu of their usual activations, they started to find that live streaming helped them achieve scale, improve brand sentiment and even incorporate performance marketing metrics that are not achievable by IRL live experiences alone. As with everything music-related, achieving the correct approach can mean the difference between a piece of passive sponsorship activity and active, engaging brand experiences. The focus on combining the live digital experience with performance-driving mechanics is the cornerstone of companies such as First Tube Media. One successful example is Grubhub, which partnered with First Tube Media to launch a live performance series called "SoundBites." Grubhub's Soundbites featured live emerging and cutting-edge talent performances, while the brand gave promotions and discounts for viewers to order from their favorite restaurants, achieving tens of thousands of orders against top performances. Grubhub even opened Soundbites up to partnerships with key accounts.
Moving forward, brands will offer their consumers intimate IRL music experiences and at the same time scale those experiences to a wider audience through live streams.
Sound Will Become More Strategic and Comprehensive.
Sonic branding has been around since the advent of radio, and today the "dunnnnn" when we switch on our laptops, or the "bah-bum" when we open our Netflix account sets up (and brands) our viewing experiences. Today, sonic branding is much more than a three- or four-second sound logo (although that remains incredibly important). Companies are seeing a comprehensive, holistic approach to sound as a powerful way to increase brand association, recall and recognition across digital experiences, content initiatives, product UI and real-world spaces.
As consumers are spending more and more time with sound and audio entertainment, not least over the past 18 months, with the consumption of streamed music, podcasts and audiobooks all on the rise, brands need to consider how to make a memorable brand impression through sound. The logo, design and packaging that so many brands spent decades building equity through all but disappear in the audio space.
Brands are embracing the need for sound to complement their visual branding. Voice-enabled interactions through search and as alternatives to the keyboard will continue to accelerate this trend.
Co-Brand and Social Good Partnerships.
Artists and brand partnerships will continue to move beyond "press releases" and endorsements, and into more mutually beneficial initiatives. The key to setting up a successful artist-brand partnership is creating the right fit between the two—not just selecting a preferred artist to represent the brand. Each brand must build its own unique criteria, which can include (among other points): Does the artist love the brand? Are the expectations from each side aligned? Does everyone benefit against their overall brand ambitions (not just financially)? Will the partnership resonate with the audience?
Today we are seeing this come to life through artist co-branded products and artist/brand social good collaborations.
Some of the higher-profile co-branded examples are the McDonald's meals with Travis Scott, J Balvin and most recently BTS, and the Post Malone and Justin Bieber Crocs were instant sell-outs. The Lady Gaga-inspired Oreos featured an opportunity for consumers to create personal recorded messages of support and kindness. These partnerships not only bring new, unique products to consumers, but they open the opportunity for artists and brands to reimagine the partnership business models and build upside incentives across the board.
In the social good space, artists and brands are finding common ground on important issues and sharing each other's audiences to bring large-scale awareness and even drive donations. Lil Nas X partnered with designer Christian Cowan to use their combined celebrity platform as a megaphone of support for the LGBTQ+ community. Northwell Health gave back to the frontline workers during the pandemic with moments of escape through pop-up music events with Questlove. MTV rallied 200+ brands from Ben & Jerry's to Snap to Selena Gomez's Rare Beauty around Mental Health Action Day. This massive collaboration supported a host of causes from MusicCares to Lady Gaga's Born This Way to the Special Olympics.
Aligning artists with brands combines good business with doing good—win-win-win.
Brands tapping into music creator communities.
This is one of the newest emerging trends in the music and brand space, and one that we will see explode in the next few years. Brands are becoming more comfortable using creator communities such as We Are Rosie, Communo or 99 Designs for visual or video creative. And now music marketplace platforms can help connect more music artists and communities to more brand opportunities at tremendous scale. As platform technology continues to evolve from basic music-search functions (for branded content), more interesting and complex multi-stakeholder transactions will become possible.

Through these marketplace platforms, brand marketers can tap into thousands, and even hundreds of thousands of developing and emerging music artists from across multifarious styles and locations that are eager to partner and collaborate with the right brands.
Brands can effectively crowdsource from creator communities—when it comes to branded music, this means they can receive more creative options, and bring more opportunities to more artists, more easily. Brands can also use these communities to find music micro-influencers and tap into the social reach of hundreds of artists or even bundle together hundreds of live shows. The opportunities ahead for marketplace platforms with bold, ambitious visions led us to join Songtradr Inc.
Music is good business.
The effective use of music opens new channels to new audiences, bringing the brand message or campaign to the places where people engage with music every day. Done well, these initiatives drive cultural relevance for brands, and done with the brand objectives embedded, these initiatives can achieve measurable business objectives. Above there are examples of Grubhub driving performance marketing objectives and Post Malone or Lady Gaga helping to gain more shelf space and move more product. Music is flexible enough to help achieve any brand objective, and matching the right music solution to brand strategy is key.
Brands that ensure to build KPIs into the strategic approach from the outset are much more informed when choosing an artist or festival or music platform partner. Brands are adept at setting and measuring KPIs across marketing, and this shouldn't be any different when it comes to music. Return on investment can only be calculated when measured against projected KPIs. Not every music initiative will be linked to sales. Some music initiatives will help increase a brand reach on social media or build promotions that drive e-commerce or in-store traffic. Some music-brand initiatives are simply designed to give the brand a unique experience to consumers to enhance brand perception, and that can be a game-changer long-term.
Music over-indexes across every audience group around the globe. By linking music with brand strategy, it becomes no longer a nice-to-have but a critical tool in building cultural relevance and driving tangible, effective business results.